Many public libraries contain special collections, which are specifically curated subject or format collections that are generally, but not necessarily locally focused. Several special collections have developed over time at the
Seattle Public Library
(SPL).
twenty-seven branches
and mobile services create the SPL system. The Seattle Room at SPL contains the Seattle collection:
"The Seattle Collection contains items about Seattle's history and includes published materials, Seattle city documents, newspaper clippings, maps and atlases, high school yearbooks, oral histories and more than 30,000 photographs, including photos of historic Seattle, Native Americans, streets, businesses and portraits. The collection also features paintings, drawings, metalwork, sculpture, prints and photographs, and includes works by notable local artists such as Paul Horiuchi, George Tsutakawa and Frank Okada. The Albert Balch Autograph Collection, part of the Seattle Collection, features original letters, photographs and signed copies of published works. It includes signatures by Helen Keller, Babe Ruth and T. S. Elliot." -
SPL Website
The Central branch also holds two additional
special collections
, an extensive genealogy collection focused on records and families in North America, and an aviation history collection. The library has also made an effort to provide access to collection through curation of
digital collections
on their website.
The central library has an interesting
history
, and made
many headlines
after opening doors to a newly built
Central branch
, an architecturally fascinating building designed by Rem Koolhaas in 2004.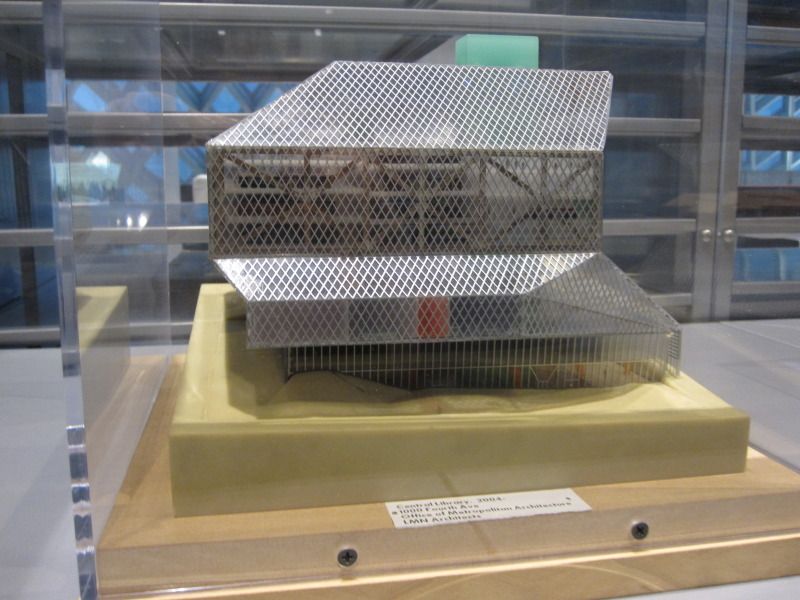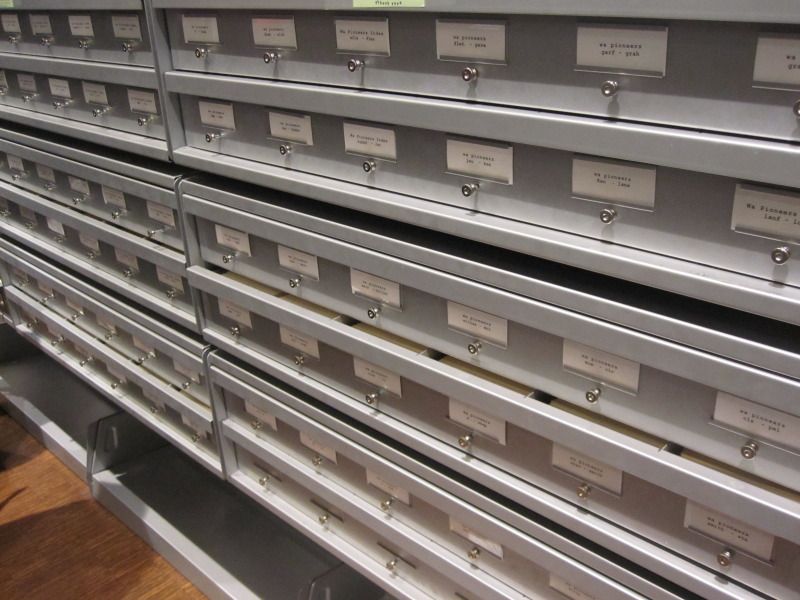 Another interesting aspect of the Seattle Room are the architectural models of some of the other branches built or re-modeled during the
Libraries for All Campaign
.