The
United States Military Academy's Jefferson Hall Library
was listed in the
Princeton Review Annual The Best 377 Colleges
as #2 for Best College Library. Congratulations USMA Library! (
Harvard College
got #1) USMA may be more familiarly known as
West Point
. In checking out the
Library's website
I came across a
12 page tour book
that provides a lot of great detail and some images of the Jefferson Hall Library. It's worth taking a look at the six floors and to get a little jealous of the beautiful views.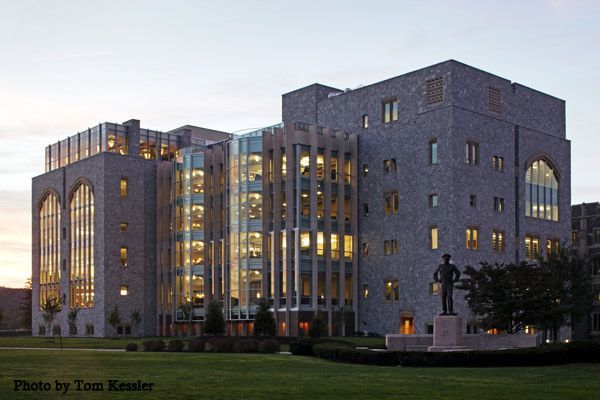 The
catalog
is publicly searchable, and some of the
Special Collections and Archives
might be accessible by request.
"The Special Collections and Archives Division reading room is open to researchers Monday through Friday, 0800-1630; exceptions will be posted. Researchers (excluding USMA Cadets, staff and faculty) are accommodated by appointment only and require approval from the Associate Director for Special Collections and Archives. To request a research appointment, please complete the Researcher Registration form in advance of your visit. Please allow time for us to respond; appointments are not set until confirmation is received." --Library Website
You can fill out a
researcher request form
online after browsing the
Special Collections
or
Archives
collection descriptions and finding aids. Lucky you who are be granted access to this beautiful building and collections. For those unable to visit in person, this
Online Photo Gallery
will have to suffice. There are also a few
digital collections
accessible on the website for you to browse through, like these
Colonial and Federal Era Maps Collection